Freedom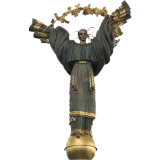 Download
Version

2.0.8

Category Tools
Requirements

Android 2.2

language

EN, FR, DE, ES...

Developer

Chelpus
Freedom - is an application software that avoids license checks Android Market a (LVL), and is also suitable for emulating purchases within application programs (In-App Billing). Are you bored with Android apps, games offers with paid purchases? Then use Freedom, and no longer pay a lot of money for the proposed things.

The use of the application is quite simple: first you have to install, then run, the initial start may take some time, click on the program and it will start, then you can turn on the license check, and at the time of purchase, users can pay with a falsified card. It will not work with online games and services, sometimes there are rare exceptions.

Unfortunately on Google Play Store there is no possibility to buy anything. To date, there are some difficulties with the support of many devices. I would like to warn all gamers: use the application program at your own risk. You cannot uninstall the application without clicking on "Stop".

If in the initial procurement process will be depicted, as gamers took advantage of FakeCard, even if the secondary process (entering the password of Google) will show the true data in his card, the purchase will be fake, and it will take place without the use of his real cards.
Download Freedom free for android