Five Nights at Freddy's: SL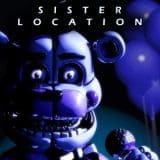 Download
Version

2.0.2

Category Action
Requirements

Android 2.3

language

EN, FR, DE, ES...

Developer

Scott Cawthon
Five Nights at Freddy's: SL - Coulrophobia is one of the majority of fears that makes a person afraid of clowns. It would seem very strange to be afraid of people dressed in funny costumes, the purpose of which was considered, on the contrary - to bring joy and entertain the people. However, perhaps the answer to the question of why some people are horrified by the sight of these funny individuals you will learn in a terrifying horror movie.

So if gamers can boast nerves of steel, a great wit, incredible curiosity, and an outstanding reaction, no one will prevent them to be these horrible few dark nights alone with a mechanical monster.

Probably, gamers are already familiar with the evil and intricate mechanical creatures that in previous versions of the game that there are forces tried to bring to madness night guard in a pizzeria for children.

Now gamers have to fight with a single frightening clown, but it is much more terrible hordes of bloodthirsty monstrous creatures that after it may seem like ordinary children's toys. As in every decent horror, the creators did a good job of creating a damn terrifying atmosphere, thanks to which you can actually feel the ominous tension during the gameplay and then be afraid to go out at night.
Download Five Nights at Freddy's: SL free for android