The Rats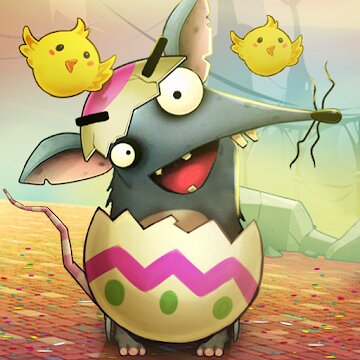 Download
Version

3.30.0

Category Simulation
Requirements

Android 4.0

language

EN, FR, DE, ES...

Developer

INTENIUM GmbH
Fascinating, rich in juicy colors non-standard toy in terms of the simulator with elements of strategy, which will involve cunning rodents. In one of the settlements, located at a great depth underground, tiny gray rats, gathered to create their own developing state.

However, do not think that their numerous buildings will turn into a dangerous rat Kingdom, which has large castles, fortifications and strong walls that protect against crushing attacks of enemies, no, on the contrary, it will be the most ordinary houses in small underground caves.

In order to survive, multiply and thrive, rats will need to unite in large colonies and fight with each other for their territories. Users who managed to The Rats, will have a great chance to lead one of these groups, which will have to deal with the construction of various huts and put their own right to the nearest land of the dark underworld.

Also, one of your main tasks will be stealing delicious cheese. Except for the amazing and indescribable gameplay toy is simply full of excellent humor, and attractive heroic characters will be able to cheer up and please anyone.

Download The Rats free for android