Gun Fu: Stickman 2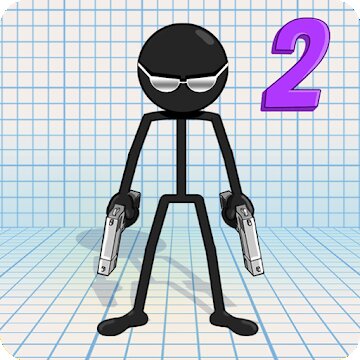 Download
Version

1.36.2

Category Arcade
Requirements

Android 4.0.3

language

EN, FR, DE, ES...

Developer

Dobsoft Studios
Gun Fu: Stickman 2 - Prepare your nerves for the crazy shooting that will take place on the cell notebook page, with numerous angles of which gamers will attack the angry men to fix the situation and not get shot, they need to shoot mercilessly, if you do not, then your life will come to an end. Actually such an unusual way looks like this Android game, which may appeal to many.

The hero nicknamed Stickman is very complex and densely-saturated life. The heroic character gets to the middle of the notebook page, and he is given weapons purchased for in-game currency. From different sides to crawl out of opponents, which should instantly kill one person. You need to tap and he's dead.

The gameplay will last until the time when the gambler will not make a few mistakes, or until it is destroyed missed them armed to the teeth man. The longer the user can hold out on the battlefield, the more he will get gold coins, which are purchased for all sorts of decorations and new weapons for the hero.

If you consider yourself an experienced and highly confident gamer, and countless enemies does not force you to worry and freak out, then you can test your own skills and abilities in a multiplayer game, where the rules are: the winner is the user who will last longer. Perhaps it will increase your heartbeat. The game requires players special dexterity, speed and accuracy.
Download Gun Fu: Stickman 2 free for android