PickCrafter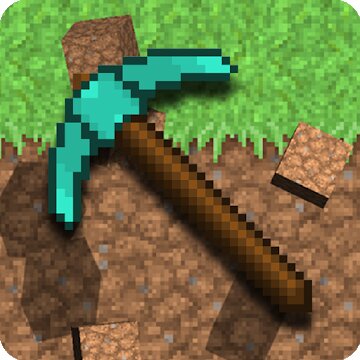 Download
Version

6.0.3

Category Simulation
Requirements

Android 4.1

language

EN, FR, DE, ES...

Developer

Fiveamp
PickCrafter - is a Minecraft Lite to clicker. The basic rules remain the same. The player will be engaged in mining ore and using various skills to create useful items. The meaning of the application is simple and accessible to everyone. All you need is to tap the screen or periodically shake your mobile device. These actions lead to the destruction of the blocks in which the game resource is hidden.

To speed up the process, you can buy a special pick, thanks to which You will increase the flow of sand, wood, earth and ore. Materials needed to continue the game. Getting bonuses You will be able to open chests in which different utilities are hidden. It happens that the dropped thing is not suitable for raising the level, but sometimes come across really necessary at this point items.

There are two ways to develop in the online game PickCrafter on Android. The first is hard everyday work with the fulfillment of all the conditions of the application. The second is to install a mod for endless money, so you will have the opportunity to pump the magic pick to the maximum level thereby increasing the efficiency of each click. The toy will appeal to fans of Minecraft, it does not require great skills, and perfectly relaxes after a hard day.

Amuse your ego: collect the maximum number of points and reach the top of the leaderboard. And you can arrange a competition in a noisy group of friends, the winner receives a symbolic prize. Initially, players are captivated by the simplicity and ease of use, but gradually they are carried away by the process itself, which is able to deliver a real pleasure from the feeling of superiority.
Download PickCrafter free for android