Vector Full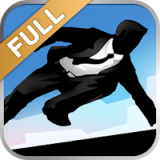 Download
Version

1.4.4

Category Arcade
Requirements

Android 4.0

language

EN, FR, DE, ES...

Developer

NEKKI
Vector FULL - This video game is dedicated to parkour, it will plunge players into the incredible spirit of the atmosphere of a crazy chase with numerous obstacles. You managed to get out of the shackles of totalitarianism and now you run around the city, hiding from the army of Big Brother, whose task is to catch you and return back. Gamers will have to learn how to run fast, deftly and jump high, climb over high walls, slide and do unreal tricks in the technique of street ninjas.

The game has a simple user-friendly controls that are sure to appeal to any gambler. With each new attempt gamers will be better to complete the level and eventually learn to perform better spectacular tricks. As a result, only the most trained users will be able to earn a few stars at all levels.

You have a great opportunity to become one of the professional parkour. Players will be able to prove it and show their own skills and abilities during the game. Arcade gameplay from the developers of the hit fighting game "Shadow Fight", which was posted on social networks Vk and Facebook. More than ten colorful spectacular realistic cartoon tricks, naturally in the style of parkour, which were created through a special application called Cascadeur.

Exciting, incredibly exciting stages that will appear during each new update. Ease of assimilation for any gambler, depth and difficulty for the most experienced experienced players. There were many unique characters, a special level of downtown, about ten bonus tracks Technopark and a full rebalance, as well as received an incredible amount of game currency.
Download Vector Full free for android